Carmen Ruby Floyd had a lot of decisions to make when creating her show, "Buffalo 2 Broadway & Beyond." The concert, which will take place at 8 p.m. on April 9 at Shea's 710 Main, is captioned "A Musical Journey," and what a journey it's been for this Buffalo-born Broadway baby.
There are his theater roles, his new album, TV shows and commercials, and his favorite thing, concert appearances, sometimes solo, and often with Vanessa Williams.
However, Floyd is only here for one night. She can't sing everything.
She could go further and include a song by her aunt, Edna Gayles Kee. After all, Aunt Edna wrote all the music for the Gayles Family Singers, the famed Buffalo Gospel group made up of the 17 children of Lula Lucritia and Edward Cato Gayles II, including Carmen's mother, Alice Gayles Floyd.
Perhaps she'll choose something from her high school days, when she was among the students at Holy Angels Academy who provided the female voices in St. Joseph's Collegiate Institute Swing Choir and plays.
There could also be numbers from her time at Niagara University, or her first big break, the role she landed in "The Lion King" in Toronto while still in college. Naturally, she'll include songs from her many Broadway shows — shows like "Hello Dolly!", "Chicago" and "After Midnight," and her album, "Broadway Jazz Me!"
But whatever else she chooses, there's a song at the top of the list.
"Yeah, I'll sing 'Summertime,'" Floyd said weeks before the gig. And she will sing loudly, even if it will not be easy.
"Summertime" was a favorite song of Floyd's beloved uncle, Jerry Livingston, the iconic Buffalo bassist who died March 17 after a long battle with pancreatic cancer. He was the husband of one of Floyd's aunts, the former Diane Gayles, and one of Floyd's many mentors.
In October 2021, Floyd was tricked into singing "Summertime" for his Uncle Jerry at what would be his last birthday party. At the same time, Livingston planned to do something for his niece.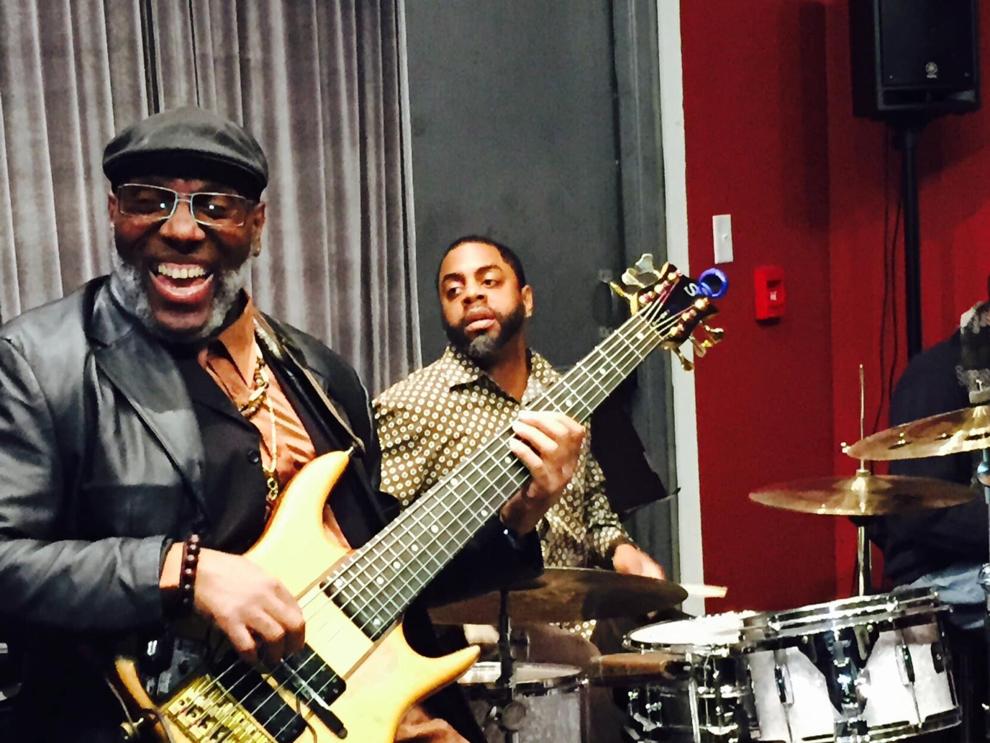 Livingston's bass playing is legendary, and his contributions to seminal Rick James works – he appeared on five of James' albums and was a member of his Stone City Band – alongside performances with Miki Howard, Stephanie Mills, Thelma Houston , the Mary Jane Girls, and dozens of others, form much of the staple of modern electric funk and R&B.
"Uncle Jerry was originally supposed to perform for the show (at Shea's)," Floyd says now. "It was only about a month ago that (his illness) started to be a bit too much for him."
Yet he will be with her on stage in more than spirit. Floyd explained that it was Livingston who brought the talented group together for his show – "which is pretty amazing too."
"Amazing" is a good way to describe his entire team.
On drums will be Preston Brown, a songwriter and artist "I've known since I was little," Floyd said.
Calvin Parmer, who has performed on the road with artists such as Janelle Monae, India Arie and Celine Dion, will be on bass, and Buffalo Music Hall of Fame inductee Frank Grizanti will be on guitar. All of them, Floyd said, "are just really good friends of Uncle Jerry",
Additionally, Floyd brought along his own friends — people whose musical backgrounds echo his own.
Buffalo-born but now Berlin-based music producer Charles Czarnecki will pull it all together. He has known Floyd since they were talented teenagers.
"Carmen and I met in high school, going through the musical theater program at SJCI. We were pretty well prepared, with wonderful mentors and early opportunities in Buffalo, because things took off immediately for both of us once we got there. found our place in the industry," Czarnecki said in an email.
The two worked together right after high school before going their separate ways to Broadway (Czarnecki's first gig was leading "Jersey Boys"). Then, a few years ago, they got together for some projects, including one that evolved into Shea's show. Czarnecki still enjoys working with his high school friend.
"It's been awesome and I'm so excited to do another show with her in our beloved Buffalo," he said. "Carmen can seduce anyone into submission, but when she flips that switch, it's game time."
Lynne Kurdziel-Formato, an internationally acclaimed choreographer who worked with the two artists when they were teenagers at St. Joe's, also participates in the series in a role she calls "direction consultant."
"Carmen built this show, she designed this show; she just wanted an extra pair of eyes on the show," Kurdziel-Formato said.
She remembers when she first worked with Floyd at St. Joe's, when she tried out for a role in the school musical, "Carousel."
"She was extraordinarily talented," Kurdziel-Formato said. "You can always tell if someone 'has it.' Carmen is very talented, but she also has an incredible work ethic. »
This was important, she says, "because it takes more than talent to be successful in this business. You must have perseverance and patience, and you must be good at working. And he's a good person.
Floyd credits her longtime mentor Kurdziel-Formo with encouraging her to expand her range beyond her early foundations in music.
"It started with my family, with Gospel, with the singers, with the church — whatever happened, it was all about feelings," Floyd said. "When you sing Gospel, you spread the word with intention, to convey a story. You sing with your soul.
"I've always had that voice," Floyd said, "but it was in high school that I was first told I was a great actress."
That was key, she said, since her eyes were on the theater, "if you're a singer, you better be an actor. You must fill this space, up to the back row.
It's a lesson she learned well.
"There are 'radio singers' and there are live performers," she said. "I can sing anything. That's what Vanessa (Williams) is going to tell you. To me, you attract people so you can push them away. I love that kind of energy.
Like singing, versatility came naturally. Floyd said his list of favorites to listen to might surprise people.
"There's Natalie Cole and Aretha Franklin, they can sing anything. Jill Scott is one of my favorites. I studied the phrasing of (Barbra) Streisand. I have Janis Joplin on this list and Tina Turner, and the part I used to call "the angry white girl", Alanis Morissette, Fiona Apple. I liked it. I still love him to this day.
"Kelly Clarkson is in my headphones," she laughed. "It speaks to parts of me. I love all kinds of music. If it's good, it's good."
What surprises Floyd now is that over her years in New York and Broadway, "I've met some of these people, which is outrageous."
She shares some memories of people who came backstage after shows to congratulate them: Janet Jackson hugged her; Barbra Streisand came to "Porgy and Bess" ("get to touch those nails!"); Jesse Norman and Renee Fleming telling her she should do opera.
The stand-out visit came when Natalie Cole came backstage on "After Midnight." "She came over with the director and the producer, and I turned around and I was, like, Wow! I fell to my knees, but she was like, 'Uh uh, come here.' and.. it was really special, I think, because she's gone and she has her own family legacy.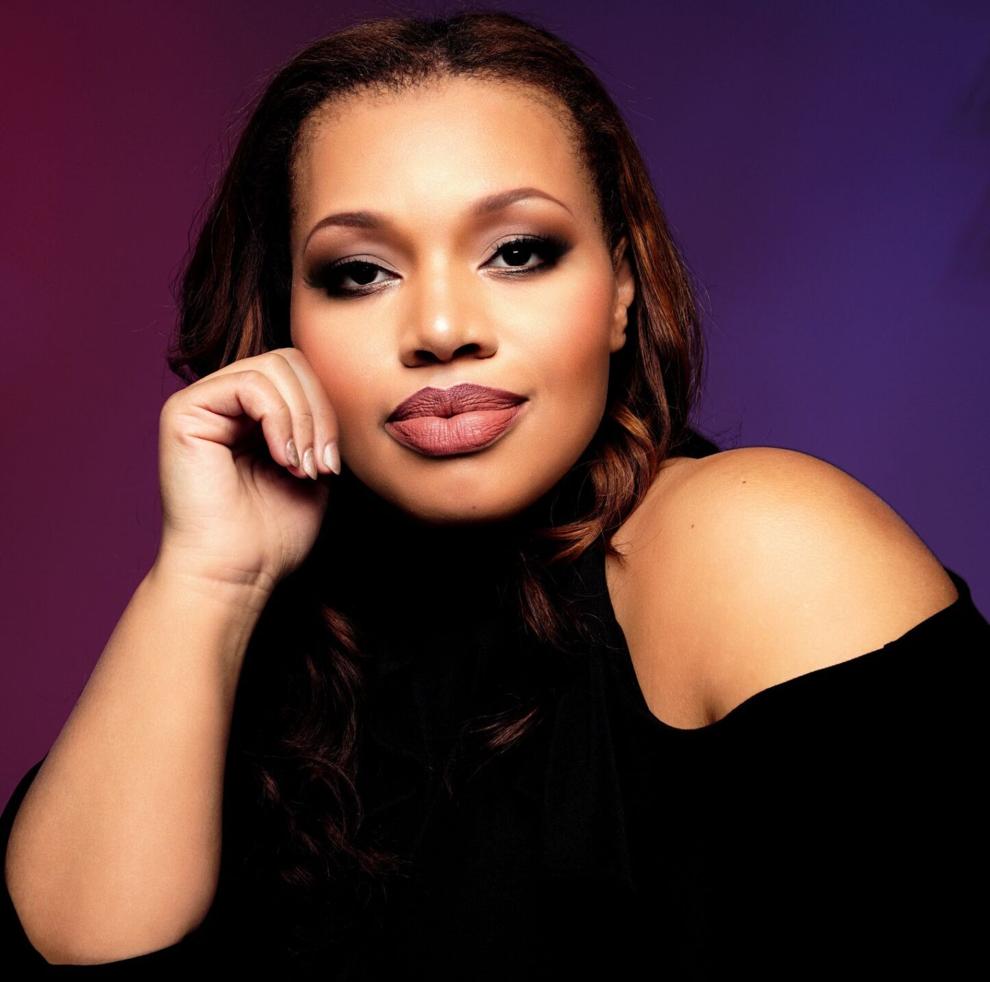 It always comes down to family
Despite being an only child, Floyd said she grew up with so many close cousins ​​— there are 56 in total — that she feels like she has siblings. And at last count, there are "about 90" in the third-generation Gayles.
His family includes doctors and firefighters, teachers, administrators and athletes. Both of her parents, Robert and Alice Gayles Floyd, played basketball (Alice was a star at UB), and her dad at one point thought the little girl they called "Baby Barkley" might go to college thanks to a basketball scholarship.
The theater has found her in her place.
"We could all go down different paths," Floyd said. "I hope God guides you where you can best use your gifts."
Along with her theatrical work, Carmen Ruby Floyd has appeared in television shows such as "Orange Is the New Black" and "Law and Order: SUV". She's also starring in a movie with Nick Nolte, which recently wrapped filming in Philadelphia.
There's also his memorable Tide commercial for Super Bowl XLVII, in which San Francisco took on Baltimore. In the ad, when a ketchup stain on a men's Niners jersey takes the shape of Joe Montana, fans flock to see the miracle.
Floyd plays the woman who "accidentally" washes the shirt before turning to the camera and saying "Go Ravens." Baltimore won the game.
Floyd admits she doesn't follow the sport much, but if her hometown team makes it to Super Bowl LVII next season, she says she's available.
"Having Buffaloians in a Super Bowl commercial for Buffalo would be so cool!" she said. "I'd be so up for that!"
"Buffalo 2 Broadway and Beyond: A Musical Journey" show at 8 p.m. on April 9 at Shea's 710 Main, 710 Main St. Tickets are $23.50 to $37.50 through sheas.org and ticketmaster.com.