Chances are you already have your 4th of July plans locked in. Otherwise, we've got a quick list of ways to spend your vacation on Monday, followed by our usual roundup of things to check out during the week.
From July 4-8 in Los Angeles, you can attend Tuesdays at The Autry, KCRW Summer Nights at The Hammer, Burning Pestle Knight at Griffith Park, Summer of Salsa at LA Plaza, Dance DTLA at the Music Center, and more.
Advertisement
Things to do
Things to do on 4th of July -> Need ideas to spend your independence day holiday? Here's a quick rundown of the county's hottest events, parties and fireworks:
Free Tuesdays at the Musée d'Autry -> The Musée d'Autry offers free admission every Tuesday in July. No prior reservation is necessary. Announcement hereand information about the museum here.
Shakespeare in the Park -> This From Wednesday to Sunday, ISC's Shakespeare in the Park continues with performances by Francis Beaumont Burning Pestle Knight. Shows start at 7 p.m. Admission is free, but advance reservations are required. More information here.
KCRW Summer Nights at the Hammer Museum -> This Thursday, Ambar Lucid opens the series with his dreamy chamber pop melodies and moody compositions that radiate throughout the hammer court. More info and see the full program here.
Moonlight Movies in Long Beach -> Enabled ThursdayMoonlight movies on beach screens Wall-E at Long Beach City College, Pacific Coast Campus. Scouting begins at dusk. Free to attend. More information here.
The summer of salsa -> The Plaza de Cultura y Artes continues its series of monthly concerts this Friday as Summer of Salsa presents Echo Park Project with DJ Robinho. From 18h. Free participation. More information here.
rooftop movies -> The My Valley Pass Movies on the Roof series continues this Friday and Saturday Westfield Fashion Square with screenings of The Earth and The Mummy. Tickets are only $5 and proceeds from the event benefit The Hope of the Valley rescue mission. More information here.
A Colorado movie under the stars -> Movies Under the Stars features classic films screened every Friday throughout July at One Colorado in Old Pasadena. The series continues this Friday with a projection of Mary Poppins (1964) at 8:30 p.m. Public seats are allocated in order of arrival. More information here.
Levitt Pavilion in Los Angeles -> This weekend, the Levitt Pavilion Summer Concerts continue with an eclectic mix of Latin dance, soul, cumbia and traditional folk. Friday and Saturday shows start at 7 p.m. Sunday starts at 4 p.m. Free admission, no reservation necessary. Check the full range ihere.
The Music Center DTLA dance -> This Friday's Dance DTLA event at the Music Center will be a Hip Hop party led by instructor Brandon Juezan and featuring tunes from DJ Monalisa. From 7 p.m. More info here.
Advertisement
626 Night Market -> This Friday to Sunday, 626 Night Market returns to its flagship location with over 300 food, merchandise and craft vendors at Santa Anita Park. Advance tickets are $5 or $6 at the door. More information here.
Jazz at LACMA -> This Friday at 6 p.m., the Los Angeles County Museum of Art hosts the Nick Mancini Quartet at Smidt Welcome Plaza as part of the ongoing Jazz at LACMA series, which continues Friday nights through November. Admission is free, but places are limited and first come, first served. More information here.
To eat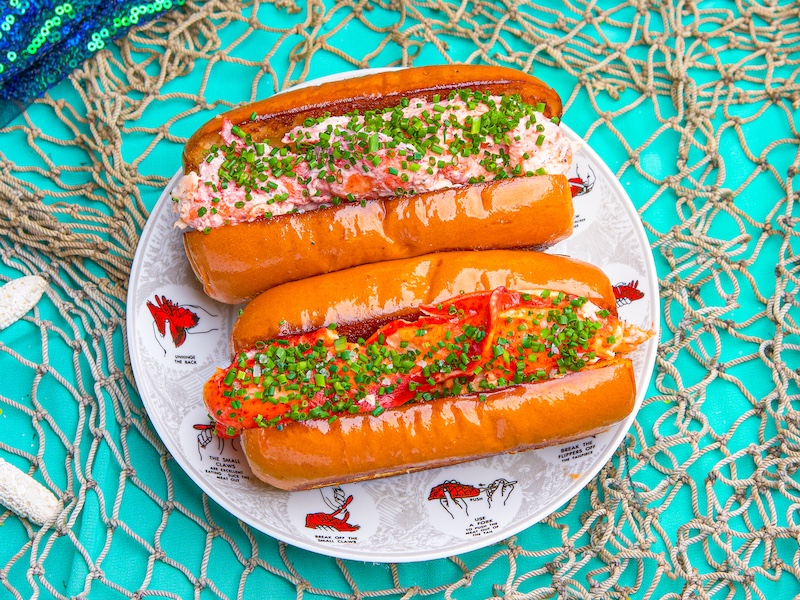 Broad Street Oyster Co. at Grand Central Market -> Broad Street Oyster Co. officially opened in large central market with the seafood specialist taking over a large counter inside the open-air dining hall. On the menu are seafood towers, caviar service, lobster rolls adorned with caviar and uni, fried oysters, a Maryland soft-shell crab sandwich and more. Broad Street Oyster Co. is open daily from 11 a.m. to 9 p.m.
Bé Ù's search for Sriracha -> According to Instagram of Bé Ù, the East Hollywood Vietnamese street food restaurant is ready to trade its banh mi, chicken popcorn or summer rolls for unopened 28-ounce bottles of Sriracha from Huy Fong Foods in Rosemead. Due to climatic circumstances, the iconic hot sauce brand was unable to source the quality chilies needed to make their sauce, resulting in fewer bottles being produced. If you have bottles in reserve, contact Bé Ù for more details on an exchange. The public also sent in comments from Sriracha restaurant via Instagram.
Yangban Company Summer Menu -> Yangban Company in the ArtsDistrict will launch a new summer dinner menu on Friday July 8th. Served as a family, Yangban's Instagram currently features a preview of the latest dishes in their stories.
Pop-up Shappy Pretzel Co. -> Operation Philadelphia Soft Pretzel Shappy Pretzel Co. is appear every week at the historic Diamond Bakery on Fairfax, Thursday through Sunday. We're big fans of the classic, cinnamon sugar pretzel balls called "Lil' Albee's" so if you're in the area, we highly recommend.
---
Want the best things to do in Los Angeles delivered straight to your inbox? Join over 60,000 Angelenos subscribed to our twice-weekly email newsletter!
By subscribing, you agree to our Terms of Service and Privacy Policy and consent to receive emails from We Like LA regarding partner news, events, offers and promotions.
Advertisement